Below is a set of videos containing information for understanding and applying the Tools for Cultural Proficiency.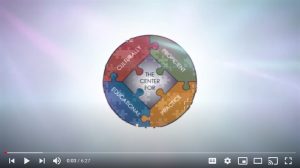 You can also view the entire playlist of videos on YouTube here: https://www.youtube.com/playlist?list=PLOolPCDkEjBuhuERrIimZJVQS55_U64lJ
Overview of Culturally Proficient Educational Practice
Culturally Proficient Educational Practice, a Framework comprised of 4 Tools, is a professional learning experience and certification program that builds foundational knowledge about the intersection of culture, history, and self-awareness relative to current school and community contexts.
Introduction to the Tools of Cultural Proficiency
The tools of Cultural Proficiency – Overcoming the barriers, the Guiding Principles, the Continuum, and the 5 Essential Elements – combine to provide a framework for analyzing a person's values and behaviors as well as an organization's, district's, or school's policies and practices.
Overcoming the Barriers
Identifying 4 Barriers to Cultural Proficiency provides persons and their organizations with tools to (1) overcome resistance to change, and (2) understand the awareness to adapt to changing environments. Recognizing that while (3) systems of oppression impose barriers for members of non-dominant groups, concomitant (4) systems of privilege and entitlement impose barriers for members of the dominant group. The barriers erected by a sense of privilege and entitlement involve a skewed sense of reality that can impede one's ability to pursue ethical and moral avenues in meeting the academic and social needs of non-dominant groups. A set of Guiding Principles help overcome these ever present barriers.
Guiding Principles
The Guiding Principles provide a framework for the examination of the core values of individuals as well as organizations and schools. Guiding Principles help leaders align espoused theory and theory in action as a way to develop equity action plans.
The Continuum
The Continuum provides language to describe unhealthy and healthy values and behaviors of persons and policies and practices of organizations. In addition, the continuum can help you assess current state and project your desired state. Movement along the Continuum represents a shift in thinking from holding the view of tolerating diversity to transformative action for equity. This is not a subtle shift in worldview; it is a paradigmatic shift.
The 5 Essential Elements of Cultural Proficiency
The Five Essential Elements of Cultural Competence serve as standards by which one develops healthy individual values/behaviors as well as healthy and productive equitable organizational policies/practices.
The Inside-Out Process
The Framework of Cultural Proficiency is to be applied to both an individual's behaviors and an organization's policies and practices.
Anger-Guilt Paralysis
Expressions of anger or guilt can contribute to individuals or organizations sense of stuckness.
Breakthrough Questions
Culturally proficient educators learn to craft breakthrough questions to move individuals and organizations from stuckness to moving forward.
Gender Equity
Cultural proficiency is a response to gender inequity that persists today.
What Do I Do When I Don't Know What to Do?
Culturally proficient leaders rely on crafting thinking questions for reflection and dialogue to move them forward.
What's a Leader to Do?
Use the Tools of Cultural Proficiency as a Framework to achieve transformative leadership action.