The Vision for the Center for Culturally Proficient Educational Practice is growing and nurturing Culturally Proficient educators for every classroom in every school
The Mission of the Center for Culturally Proficient Educational Practice is providing and supporting educators with an equity-based professional learning framework that ensures high quality teaching and learning experiences exist for all learners.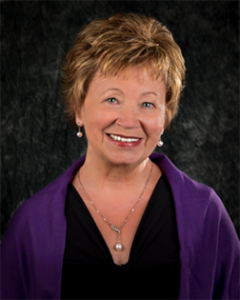 retired as Associate Professor at Cal State San Marcos, San Marcos, and continues to serve as guest lecturer and education consultant. Prior to coming to the University she served as a middle grades and high school teacher, assistant principal, principal, and county office of education administrator. Dr. Lindsey's primary area of research is studying, creating, and sustaining Culturally Proficient teaching and learning environments. Using the lens of Cultural Proficiency, Dr. Lindsey helps educational leaders examine their policies and practices, as well as their individual beliefs and values about cross-cultural communication. Her message to her audiences focuses on socially just educational practices and diversity as assets to be nurtured. She facilitates educators to develop their own inquiry and action research. Her favorite reflective question is: Are we who we say we are? Dr. Lindsey can be reached at dblindsey@aol.com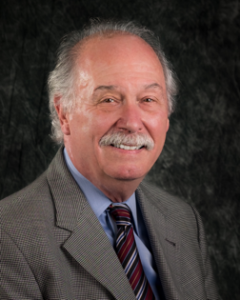 is Emeritus Professor at California State University, Los Angeles. He has served as a teacher, an administrator, executive director of a non-profit corporation, as Interim Dean at California Lutheran University, as Distinguished Educator in Residence at Pepperdine University, and as Chair of the Education Department at the University of Redlands. Prior to that he served for seventeen years at California State University, Los Angeles in the Division of Administration and Counseling. Randy serves as a consultant and facilitator on issues related to diversity and equity, as well as on topics of leadership, problem solving, long range planning, and conflict resolution. Additionally, he publishes regularly and makes presentations to professional organizations. He has co-authored numerous books on Cultural Proficiency and the role of equity and access for educating all students. Randy is recipient of 2016 Living Legend Award from the National Council Professors of Educational Administration. Randy can be contacted at randallblindsey@gmail.com

is Emeritus Professor, School of Education Health and Society, Miami University in Oxford, Ohio. He also served as a professor of Educational Administration and Dean of The School of Education at California State University, Los Angeles. He began his career as a public school teacher, principal and assistant superintendent in the Princeton City School District in Ohio. He has more than 40 years of professional experience with diversity and equity issues in urban and suburban school districts. Ray lives in Cincinnati, Ohio, with his wife Eloise. They are both enjoying reading, writing, traveling, spoiling adopted grandchildren. Ray has co-authored numerous Cultural Proficiency books. He continues to work with schools and districts throughout the U.S and Canada.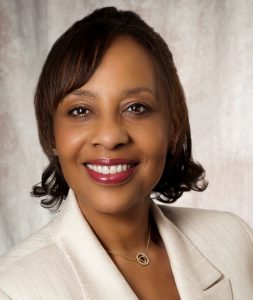 is president of CampbellJones & Associates. Dr. CampbellJones provides professional learning and technical assistance to school districts throughout the United States and Canada. She has served as a teacher, an elementary principal, an award winning middle school principal, an area superintendent, and college professor. Through the lens of Cultural Proficiency, she coaches and facilitates the change process in school districts that are making systemic changes for student academic and social achievement. She is co-author of the best-selling book The Cultural Proficiency Journey: Moving Beyond Ethical Barriers Toward Profound School Change. Her forthcoming book is entitled Mindful Conversations to Move Beyond Race, Class, and Culture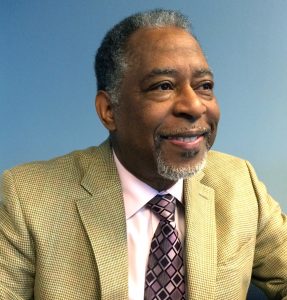 is vice president of CampbellJones & Associates. As a facilitator of organization learning and cultural diversity, he has inspired audiences in Thailand, The People's Republic of China, Guam, Canada and, The Netherlands. Franklin works closely with schools and educational systems throughout the United States and Canada as they authentically engage to provide academic and social needs of all students. Dr. CampbellJones has served as a high school social science and reading teacher, school administrator, district office director, state director for the California School Leadership Academy, and university professor. Franklin's published books include The Culturally Proficient School: An Implementation Guide for School Leaders, The Cultural Proficiency Journey: Moving Beyond Ethical Barriers Toward Profound School Change, and Journey of Spirit, Walk of Faith: Our Relationship with God. His forthcoming book is entitled Mindful Conversations to Move Beyond Race, Class, and Culture.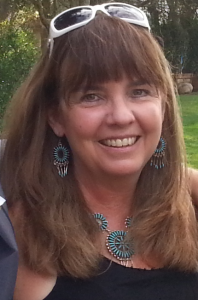 is the Director of the School of Education at California State University San Marcos. Throughout her 38-year career has maintained a steadfast commitment to social justice and equity. Her research involves student and leadership issues surrounding second language learners, American Indian students, At-Risk students, and Educator Preparation. Her experience include teaching high school and developing and administering on-site undergraduate and graduate degree programs in teacher education for the University of New Mexico in remote and rural locations on the Navajo and Zuni Reservations. At CSUSM, she is a professor of literacy. She has been the Principal Investigator for U.S. Department of Education grants and several state and privately funded grans. Her PhD is in Multicultural Childhood Education from the University of New Mexico. She has a Master's degree in Educational Leadership and another Master's degree in Curriculum and Instruction.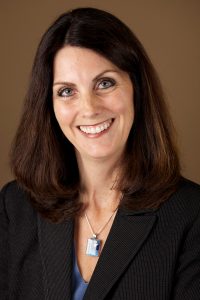 serves as the Director of the Southern California Professional Development Federation (SCPDF). The mission of the SCPDF is to meet the needs of teachers and faculty in the areas of curriculum, instruction, assessment and leadership in order to ensure student success. SCPDF consists of 26 San Diego and Riverside county districts, 6 charter organizations, Palomar and MiraCosta Colleges, the College of Education, Health and Human Services at California State University San Marcos and the Education Studies Department at UCSD. Previously, Brenda served as a Curriculum Coordinator for the Vista Unified School District and as an AVID Coordinator for the San Diego County Office of Education. She has worked in collaboration with Delores and Randall Lindsey on multiple projects and is an enthusiastic supporter of The Center for Culturally Proficient Educational Practice.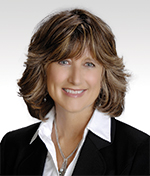 served as the first female superintendent of the Ventura Unified School District for 14 years. Her journey toward the role of superintendent included trilingual paraeducator, teacher, assistant principal, principal, and director. She was honored to publish her first book with Corwin, Opening Doors: An Implementation Template for Cultural Proficiency with her esteemed colleague, Dr. Randall B. Lindsey. Dr. Arriaga has focused her life work on the fundamental belief that the educational system has tremendous capability and responsibility to open doors for all students. Her leadership has focused on core values that ensure equity, access and opportunity for every child and their family. She has worked extensively with school districts and educational organizations throughout the United States as a presenter, professional development facilitator and keynote speaker as they examine their actions with a culturally proficient lens to ensure their practices reflect the stated values of the organization. Trudy is the recipient of numerous awards including the Association of California School Administrator's Marcus Foster Award, California Association of Bilingual Education Administrator of the Year and most recently the 2017 State ACSA Professor of the Year. She is currently serving as the Chair of the Education Leadership Graduate Program as Distinguished Educator in Residence at Cal Lutheran University. She and her husband, Raymundo are enjoying this grand chapter in life as grandparents to Rayo Mana and Sofia Anuhea.
is retired Associate Professor at California Lutheran University and maintains a consulting practice in education focused on equity, access and cultural inclusion. She is the co-author of Culturally Proficient Collaboration: Use and Misuse of School Counselors. Dr. Stephen's educational achievements include a Ph.D. in Human and Organizational Systems, Master's Degree in Education with credential in School Counseling, Master's Degree in Human Development, and Bachelor's Degree in Sociology. Throughout her careers in education and a non-profit counseling agency, she has served as a teacher, counselor, supervisor, and administrator. Diana is guided by the belief that understanding and honoring the cultural heritage of self and others is essential in achieving personal and professional success. She facilitates culturally reflective conversations between and among educational personnel as a transformative pathway to equity and access for every student.
is an Alaskan Athabaskin woman. She was born and raised in interior Alaska in and around McGrath. She is a wife, mother, grandmother, and great-grandmother.
Martha has always been involved in furthering educational goals and services for Alaska's children. She served on Governor Hammond's Effective Schools Task Force in 1979-80, and was selected as a BP Teacher of Excellence in Anchorage in 2007. She received her Bachelor of Education from UAA, earning the Dean's Award for Excellence in Undergraduate Study, and her Master of Science in Education from Kansas University. She is a contributing author to:
o Earth's Caretakers: Native American Lessons.
o Stop Talking: Indigenous Ways of Teaching and Learning and Difficult Dialogues in Higher Education.
o Railway of Hope (a suicide awareness and prevention educational video), and
o Culture in the Classroom (indicators and evidences for evaluating culturally responsive teaching).
Martha has several specialized trainings in her repertoire, highlighted are: The Gurian Institute, The Mickelson Exxon Mobil Teachers Academy, The International Learning Styles Network, and the ECHO Project. She is a founder of the Alaska Native Cultural Charter School in Anchorage
Martha currently works for Southeast Regional Resource Center (SERRC) as a Cultural-Educational Specialist. She delivers various professional development sessions across the state highlighting Alaska's Cultural Standards. She presents culturally responsive teaching strategies and shows how they are imbedded into teacher evaluation frameworks. She has 25 years of classroom experience teaching grades 4-6 in Anchorage.
Martha has presented the cultural standards work outside of the state of Alaska at several national conferences. Her latest presentation was an AESA talk "Conversations that Affect Behavior" in Savannah, Georgia.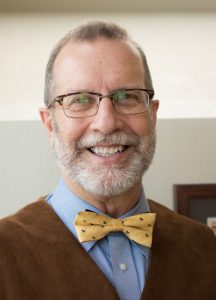 serves as Director of Professional Learning of SERRC, Southeast Regional Resource Center in Anchorage, Alaska, and Director of PASSAGES, an Alaska Native Equity Program grant, whose purpose is to implement professional learning that provides teachers with access to resources for building culturally responsive classrooms and instruction. Mr. Briscoe recently served as the Director of Project CREATE, and guided the creation of Culture in the Classroom, a document consisting of indicators and evidences for Alaska's Cultural Standards for Educators that assess and measure teacher effectiveness. Gerry served as a school/district improvement specialist with the Alaska Comprehensive Center. He was also the Alaska liaison to the National Comprehensive Center on Innovation and Improvement and the National Comprehensive Center on Teacher Quality. He held positions as an elementary teacher, a literacy coordinator, and an elementary school principal in Colorado. The school where he last served as principal received the Colorado Governor's Distinguished Improvement Award. Gerry is currently a Governor's appointee to the Alaska Humanities Forum Board of Directors dedicated to connecting Alaskans and strengthening communities across the state.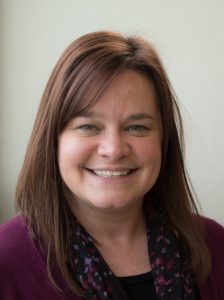 serves as an education specialist to school districts across the state of Alaska on teacher evaluation, cultural proficiency, and technology integration for Southeast Regional Resource Center. She has recently finished the work from Project CREATE, an Alaska Native Education Program grant to develop cultural indicators for the Alaska Cultural Standards for Educators for teacher evaluation and is currently working with a new ANEP grant that will scale up the previous work into professional learning for teachers throughout Southeast Alaska and Kodiak Island Borough School District.
Marianne came to Alaska from Bay District Schools in Florida where she spent most of her years teaching in the model kindergarten classroom, an open-concept modeling and mentoring classroom for new and veteran teachers as well as 2 years of extensive work as a Technology Integration Specialist helping develop Bay Districts "Bring Your Own Device" technology initiative and technology integration trainings.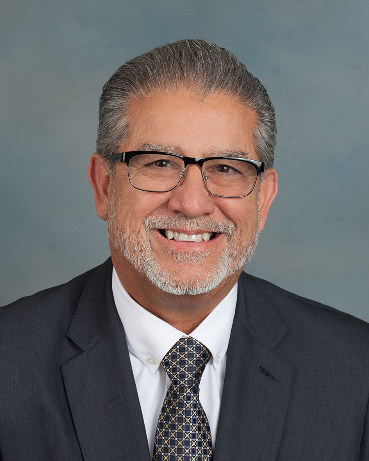 is a Senior Associate for the Center for Culturally Proficient Educational Practice (CCPEP) and Director of Equity for the Center for Leadership Equity and Research (CLEAR). He is a former K-12 Education administrator and teacher who advocates for transformative leadership, cultural proficiency, and social justice in support of diversity, equity, and inclusion to achieve equity and access for all students. He holds a B.S. in Liberal Arts from Excelsior College; a M.Ed. from Ashford University; and an Ed.D. in Educational Leadership from CSU Fresno.
Dr. Flores has presented at the International Cultural Proficiency Institute, facilitated at the Institute for Equity in Education, and co-facilitated cultural proficiency training at the Museum of Tolerance in Los Angeles as part of the Tools for Tolerance for Educators program.
He co-authored ACSA Leadership articles titled "Overcoming Barriers to Change" and "Leading from the Strawberry Fields: Transformative Leadership from Santa Maria" and co-authored a chapter published and titled, "The Role of Formal and Nonformal leaders in Creating Culturally Proficient Educational Practices" (IGI Global). He was invited by the Association of California School Administrators (ACSA) to help develop the framework for the ACSA Equity Academy and served as a member of the State Superintendent's Transition Team for Closing the Achievement Gap.
Dr. Flores taught Naval Science as part of the NJROTC programs at Everett Alvarez High School in Salinas, California and Soledad High School in Soledad, California. While at Soledad High School, he was a nominee for the 2007 Ercia Harden Memorial Teaching Excellence Award and a finalist for the Bay Area Teacher of the Year. He has served in administrative positions at the middle school, high school, Community school, and District levels. He last administrative assignment was as Director of Student Services of the Santa Maria Joint Union High School District on the California central coast.
Prior to his career in education, he served in the United States Navy as a Command Master Chief. He attended the Senior Enlisted Leadership Academy where he earned the Excellence in Achievement award. Master Chief Flores is an Operation Enduring Freedom and Operation Iraqi Freedom War Veteran who earned numerous personal decorations, unit, and campaign awards, and retired after 25-years of honorable service.
Upon transitioning from the United States Navy active service, Joe entered the field of public education in the Monterey County area.  Thereafter, he was employed by the Salinas Union High School District at Salinas High School as a teacher of History, AVID and head varsity wrestling coach.
In 2006, he started his administrative career in the Salinas Union High School District as Interim Assistant Director of Mission Trails Regional Occupation (ROP).  From 2006-2008, he served as Assistant Principal for the Community Education Center (continuation/alternative high schools) in the Soledad Unified School District and was appointed Principal of Soledad High School and served from 2008-2010.
In 2010, he returned home to Santa Maria, California where he was appointed principal of his alma mater, Santa Maria High School and continues to reside as principal.
Joe is a graduate from the Center for Culturally Proficient Educational Practice (CCPEP) and has co-authored several ACSA Leadership articles titled, "Overcoming Barriers to Change" and "Leading from the Fields: Transformative Leadership from Santa Maria."  Joe has also been a presenter at the International Cultural Proficiency Institute, Santa Barbara County Education Office, Santa Maria Bonita School District, Allen Hancock College and CABE.  Additionally, he is a co-leader for the Santa Maria Joint Union High School District Culturally Proficient cohort teams.  Joe Domingues holds a B.A. degree in Social Science, M.A. degree in Education from Chapman University and is currently a Doctorate of Educational Leadership candidate at the University of Phoenix.  His proposed dissertation is titled: A MIXED METHOD STUDY EXPLORING ORGANIZATIONAL CULTURE AS AN INFLUENTIAL ELEMENT IN LATINO STUDENT ACHIEVEMENT.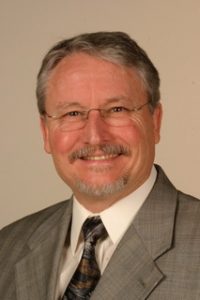 Dr. Keith Myatt served as a Full-Time Lecturer in the Graduate School of Education in the School Leadership Programs at Californai State University, Dominguez Hills in Los Angeles.  He began teaching leadership with the California School Leadership Academy in 1992.  He has worked with 79 school district in the Los Angeles County Office of Education as a director in the California School Leadership Academy.  Dr. Myatt recently retired from serving on staff at the Los Angeles Museum of Tolerance working with educators to develop Culturally Proficient organizations.  Dr. Myatt co-authored with Dr. Randall Lindsey Culturally Proficient Education: An asset-based response to conditions of poverty, 2010.  The book provides tools and resources to meet the needs of under-served students, especially those living in poverty.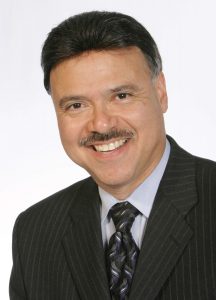 Richard is the Executive Director of the Azusa Pacific University, Center for Diversity, Equity, and Inclusive Excellence (CDEIE) in Azusa, California.  Under his direction, the CDEIE designs and facilitates diversity seminars for staff, faculty, and administrators.  He has taught university courses on diversity, education, curriculum foundations, resilient learning, current issues, educational leadership, and systems thinking.
Richard facilitates groups as they explore the dynamics of leading in diverse socio-political, and organizational cultures.  His experiences in education include classroom teaching; school, district, and county office of education administration; professional development design and culturally proficient coaching.  Richard has facilitated nationally on the art of leadership, culturally proficient environments, and transformative approaches to systems change.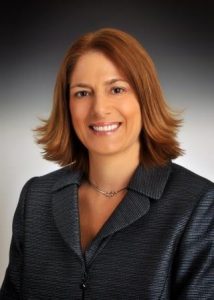 Julie currently serves as the Superintendent of the Oceanside Unified School District.  Dr. Vitale is the former superintendent of Romoland School District and has also held the positions of assistant superintendent, high school principal, curriculum coordinator, assistant principal, and teacher.
Dr. Vitale earned her Ph.D. in Urban Educational Administration from Claremont Graduate University.  She earned a Master of Arts Degree in Educational Administration from California State University of LaVerne.  She also completed her Bachelor of Arts Degree at the University of LaVerne.  Dr. Vitale maintains an administrative credential and her California Teaching Credential.  Dr. Vitale has taught for Concordia University since 2007 and currently serves as a professor in their Ed.D. program.
In 2015 Dr. Vitale was named as the Western Riverside County Association of School Managers, Superintendent of the Year.  She is the Vice President of Legislative Action for the Association of California School Administrators (Region 19).  She proudly serves on the Advisory Board for the Center for Culturally Proficient Educational Practice.  Dr. Vitale has presented at local, state, and national conferences and is published on various topics.
Stacie currently serves as the Assistant Superintendent in Eden Prairie Public Schools.  Stacie has served in a variety of education roles including classroom teacher, elementary school principal, math specialist, curriculum and staff development specialist, director of achievement equity and director of curriculum, assessment and instruction.  Stacie is a Senior Training Associate for Cultural Proficiency and served as a contributing author for the text Innovative Voices in Education: engaging diverse communities (2012).  She earned a doctorate degree from Bethel University in Saint Paul, Minnesota, where she researched the impact of intercultural development of K-6 administrative leadership practice.  Stacie is also a graduate school adjunct faculty member at Hamline and Bethel Universities in Minnesota.  She lives with her husband, and enjoys being an empty nester, taking long walks, and visiting their grandchildren in Florida.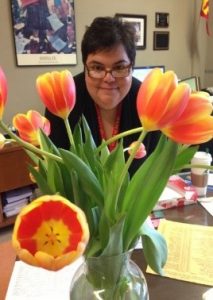 Delia Estrada, Ph.D., currently serves as administrative coordinator for the Professional Learning and Leadership Development branch with Los Angeles Unified School District.  In her over 30 years as an educator, she has served as Associated Administrator of Los Angeles representative for Local Options Oversight Committee, Principal of Taft High School in Woodland Hills, assistant principal, specialist, and a middle/high school teacher.  She is committed to using the tools of cultural proficiency to build safe environments for educators to engage in fierce conversations and reflective practice to build outstanding educational experience for all children.  She received her Ph.D. from Claremont Graduate University in 2017.  delia.estrada@lausd.net.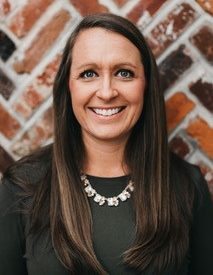 Dr. Jaime E. Welborn, Ph.D. currently serves as an Assistant Professor in Education Leadership at Saint Louis University in Missouri.  She completed her Ph.D. in Educational Leadership in 2016 from Saint Louis University and has presented her research that investigated the degree to which principals use and value culturally proficient educational practices at Harvard and California State University.  Prior to coming to the university, Jaime served as an elementary school assistant principal in the Rockwood School District in West St. Louis County, and as a middle school mathematics and language arts teacher and elementary school teacher in rural and metropolitan public schools in Illinois.  Jaime's experiences in education have been in working with diverse student populations, and her work and other life experiences have contributed to her passion in using the Cultural Proficiency lens in education for increasing educational equity, social justice, and culturally proficient leadership.  In 2018, Jaime started a consulting business, JWE Education Consulting, LLC - DBA "doing business as" Midwest Collaborative for Cultural Proficiency in Schools.  She works with school organizations, helping educators examine their individual values and behaviors, as well as their organization's practices and policies, to implement and sustain the work of Cultural Proficiency through transformative action plans.  Jaime lives in St. Louis with her husband, Daniel, and two daughters, Brynley and Hailee.
You can contact Dr. Welborn at midwestccps@gmail.com.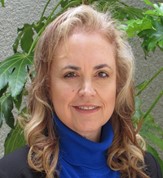 Dr. Theresa Meyerott graduated from the University of California at San Diego with a B.S. in Biochemistry and Cell Biology, received a M.S. in Psychophysiology and Biofeedback from Alliant International University, and Ed.D. in Educational Leadership with an emphasis in Social Justice from the University of California at San Diego (UCSD) and California State University San Marcos (CSUSM).  She holds a single subject teaching credential in science and health, a clear administrative services credential, professional development, and special education law certifications.
Dr. Meyerott is the Executive Director for The Alliance to Accelerate Excellence in Education. The Alliance is a regional collaboration between CSUSM, community colleges, and K-12 school districts focusing on a comprehensive and comprehensible pathway to college access and success. In addition, Theresa continues her enjoyment with teaching as a regular lecturer for the Joint Doctoral Program in Educational Leadership with both UCSD and CSUSM and teaches in the fully online MA.ED. at CSUSM. Over the past 23 years, Dr. Meyerott has held a variety of positions in public education ranging from community college director, classroom science teacher, district administrator and state accountability coordinator.  Theresa is an achievement-focused K-16 administrator with a career focused on empowering teachers, staff, and students to succeed. A skilled leader of research-driven initiatives, including professional development, teacher training, special education, curriculum improvement, Local Control Funding Formula, Local Control Accountability Plan, Western Association of Schools and Colleges, Title 1, and other State and Federal programs to improve students' educational development and academic success.
Dr. Meyerott believes all students can learn with innovatively designed programs, curriculum, and instructional strategies implemented to accommodate the diversity of learners today. This successful learning environment can be achieved through high expectations, clear goals, and collaboration with students, educators, and community stakeholders. In Theresa's extra time she is a scuba diving instructor, volunteers with environmental education organizations, and serves as special education advocate.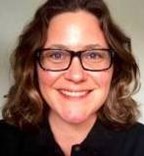 Dr. Brooke Soles grew up in rural Wisconsin where she attended public schools.  As an Assistant Professor of Educational Administration and Leadership at the California State University San Marcos (CSUSM), she teaches courses in the M.A.Ed. and University of California, San Diego/CSUSM Joint Doctoral Program in Educational Leadership. She holds a B.A. in Spanish and Education from the University of Wisconsin, Platteville, a M.Ed. from the University of California, Los Angeles, and an Ed.D. in Educational Leadership from the University of California, Berkeley.
Prior to higher education, Dr. Soles served for 15 years as a K-12 bilingual Spanish and English teacher and administrator in the San Francisco and Los Angeles Unified School Districts (LAUSD) in both traditional public and charter schools primarily at the secondary level. She also served as a Los Angeles County Office of Education Administrator. Dr. Soles completed her service as a Peace Corps Volunteer in Honduras and a Board Member of both the Los Angeles Neighborhood City Council and the Gay and Lesbian Administrators and Allies of the LAUSD. She currently serves as a Board Member with the California Association of Professors of Education Administration (CAPEA). Her current scholarship interest includes culturally proficient educational practices, learning and teaching in educational leadership, and online teaching and learning.